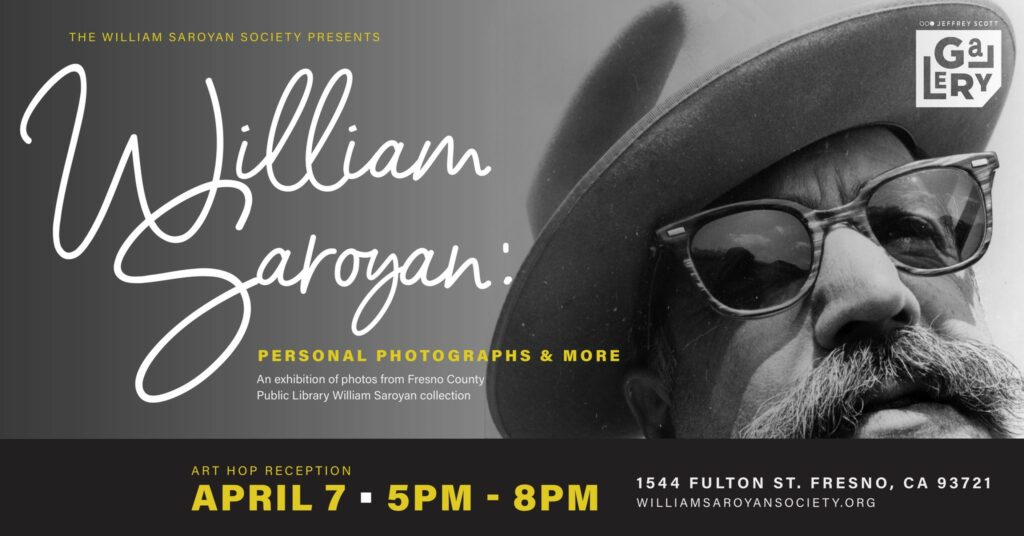 Thursday, April 7 | 5-8pm
Jeffrey Scott Agency | 1544 Fulton St, Fresno, CA 93721

RSVP: https://fb.me/e/2frsrOv81
The William Saroyan Society invites the public to view personal photographs and paintings which span the life of writer and artist William Saroyan. The photos on display range from the 1910s to the 1970s, offering a glimpse of his life in Fresno, Hollywood, San Francisco, and trips abroad. Original Saroyan watercolor paintings are also included. Stop in and reconnect with Fresno's Pulitzer Prize-winning author, playwright, and artist!