At the 2012 Young Writers Conference on March 28, Taralyn Culpepper from Lemoore High School was presented by Society Board member Brenda Magarity for her story of The Boxer's.
Taralyn Culpepper and Brenda Magarity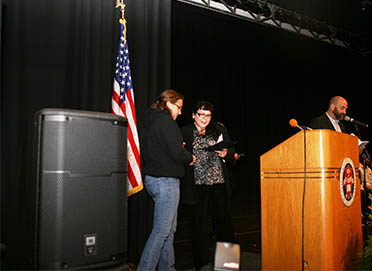 Young Writer's Conference winners on March 28,2012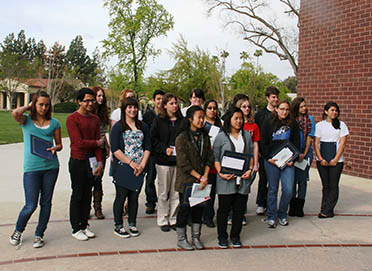 At the 2011 conference on April 6, Borin Setha from Duncan Polytechincal High School was presented the award by Society Board member Brenda Magarity for his work of creative fiction ALONG THE ROAD.
Borin Setha and Brenda Magarity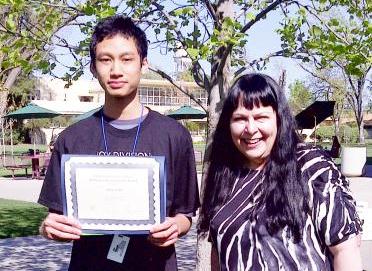 2010 award was presented to Emily Kroeker from Clovis East High School for her work of creative fiction THE SOUND OF LIFE.
2009 award was presented to Victor Sandoval from Yosemite High School for his work of fiction entitled TRISHA.